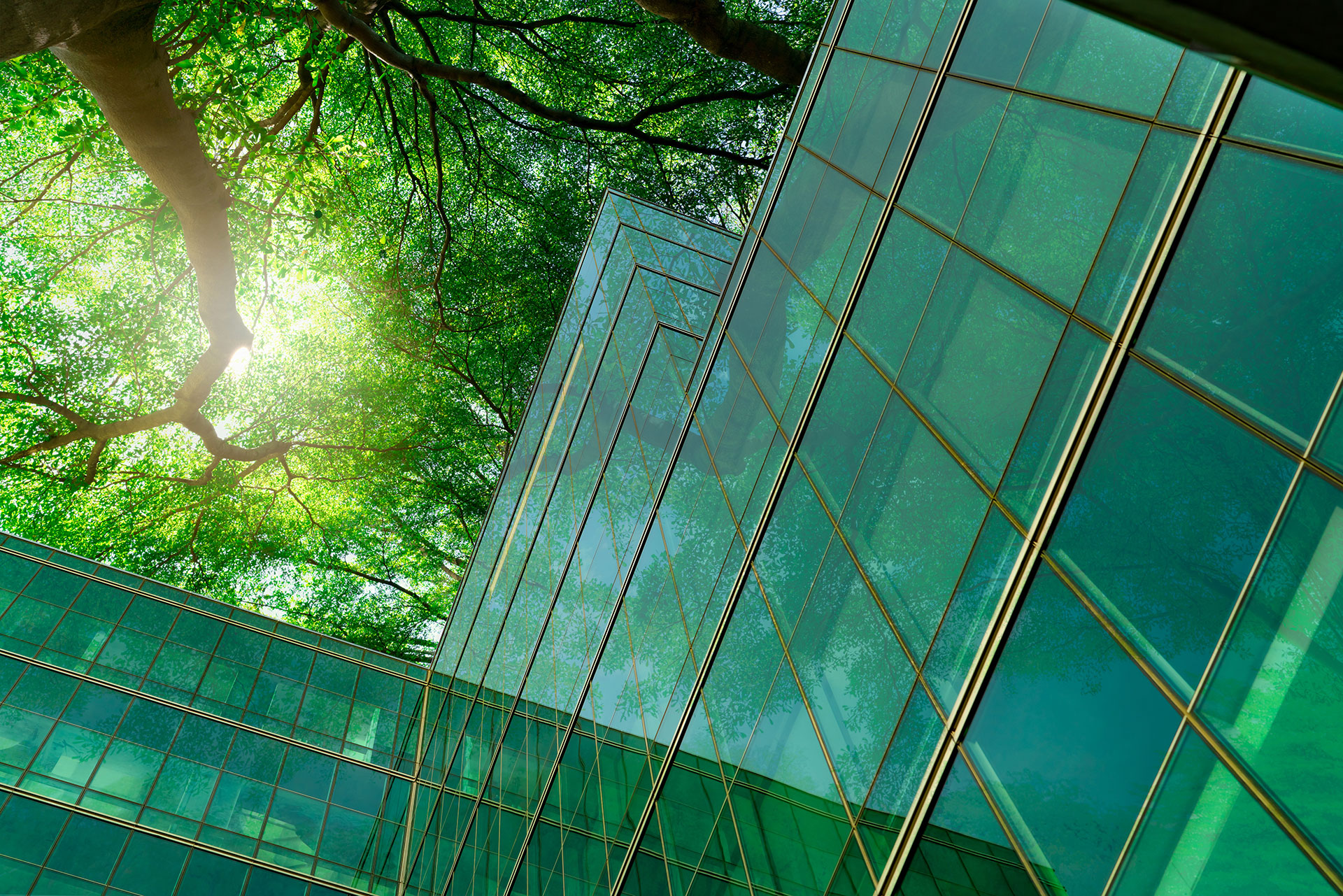 We are revolutionising air conditioning technology. Sustainably, with the aim of saving millions of tonnes of CO2.
APESS® GmbH
Air conditioning is our world. Maximum energy efficiency, high-precision system configurations and absolute safety are the cornerstones of our success.
APESS® GmbH combines years of experience, development work and competence in the fields of refrigeration and air conditioning technology, hydraulics and control engineering. With their environmentally friendly energy systems, energy centres can be planned and realised highly efficiently in existing as well as newly built properties.
Behind the name APESS (Ambient Protecting Energy Saving Systems) are several process patents, individual modules and a unique software that allows the best configuration of the energy centre in each case and provides binding information on exact energy consumption and overall efficiency in advance.
Together with our partners, stakeholders and customers, we see enormous potential to save CO2 on a large scale, to make cooling and heating economical and to make an active contribution to achieving climate goals.
Together, we can change the world. And APESS® definitely has a role to play.
What we do: save energy, reduce costs. And much more.
Save resources and be sustainable.
Reduce CO2 emissions by up to 85%
Conserve resources with highly efficient heat pumps
100% independence from gas and oil
Small amounts of refrigerant—longstanding compliance with the EU F-Gas Regulation No 517/2014
Use of natural refrigerants (NH3, CO2, propane) possible
Use of existing components possible
Wherever air needs to be conditioned.
Fast, comprehensive system design with based on minimal information
Carbon-neutral energy bills.
Compatible with all ventilation units
Low-noise operation
Can be installed in historic buildings
Perfect for new buildings and renovations which use existing components
Fully transparent display
Funding documents
Comparisons with other systems possible
Maximum support for planners from our team
Knowledge, experience and innovation. That's what defines APESS®.
Perfect configuration of system components and calculation of all thermodynamic processes as well as their optimisation in advance
Brilliant logic: full use of exhaust air energy through two-stage heat recovery
An overall control concept
High compatibility with all heat recovery systems
Subsequent installation in existing systems
Integration of thermal solar photovoltaic systems, as well as geothermal probes and other energy sources (e.g. server rooms)
Integration of other heat sources e.g. groundwater, waste heat from processes, sewerage, etc.
Efficiency maximisation: free cooling; cold heat displacement; adiabatic exhaust air cooling; dehumidification cold recovery, etc.
Constant or readjusted supply air temperature, even with variable air volume flows
Stepless control
High operational reliability
Cooling and heating do not have to cost the earth.
Save on operating costs by up to 80%
Short amortisation times—from as little as 6 months
No CO2 compensation costs
Costs for building conversions are often completely eliminated
Existing components can be used in renovations
Savings guarantee
Funding
Questions?
Interested?
Call us or send us a message. We look forward to discussing how we can work together.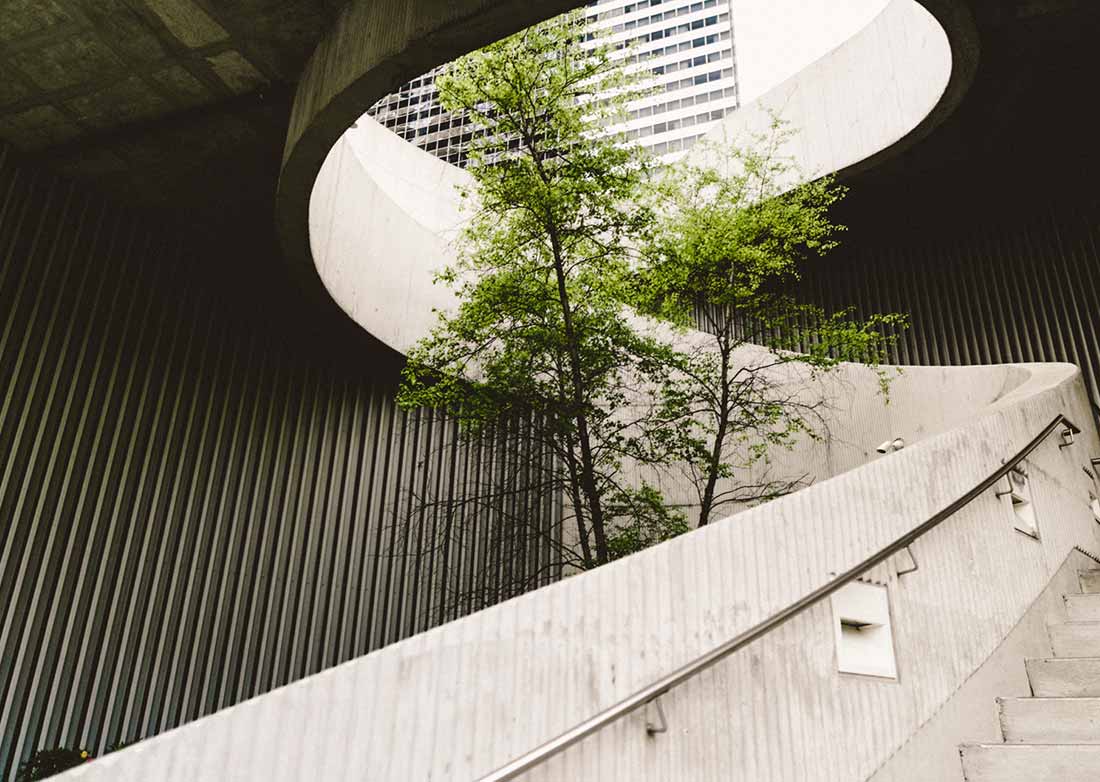 OPTIMAL ENERGY CONSUMPTION.
In office complexes, shopping centres, hospitals, hotels, swimming pools and all kinds of commercial and industrial buildings (e.g.: clean rooms, production facilities, etc.)

The European Union's requirements for energy efficiency and using renewable energies to generate heating and cooling in buildings are putting pressure on investors, operators and planners. In addition to the environmental aspect, the cost efficiency aspect is also worthy of note. APESS® elegantly brings both aspects together in its systems with unique software. Our customer reviews in the German-speaking region speak for themselves. The continuous monitoring clearly demonstrates that APESS® achieves impressive performance, thanks to its flawless coordination of all components.
successful APESS® installations
prove the pre-calculated savings potential, overall efficiency and energy costs!
of carbon emissions saved every year
Our systems boast first-class sustainability. Natural refrigerants and features such as free cooling, cold-heat displacement, adiabatic exhaust air cooling and heat energy save CO₂ on a large scale.
"Saving energy is becoming more and more important for our customers, so with APESS® we got a solution portfolio that allows us to save maximum costs and CO2 in ventilation systems. We are just as excited about the results as our customers and see a lot of potential in APESS®!"
Rabmer GreenTech GmbH
Mag. Klaus Pichler
"In addition to our social responsibility as an internationally operating chemical company, we also want to be a role model in terms of environmental protection and sustainability in our region. With APESS® we have not only saved an enormous amount of energy and costs, but the investment costs have also paid off quickly."
CEO MERCK KGaA & Co Spittal
DI Klaus Raunegger, MBA
Not a new invention. And yet ingeniously innovative.
100% OPTIMISATION
APESS® is revolutionising building energy efficiency. With intelligent software and progressive components.
The calculation and optimisation of energy flows has accompanied us for many years. The logic of APESS® fully utilises the energy potential of the exhaust air and thus achieves a heat recovery of 100 %.
This is made possible in part by the innovative manufacturing software, which in the first step designs and virtually maps the individual components such as the heat exchanger, hydraulic unit or heat pump on the basis of the specified key data. In the second step, the simulation software brings these components together and calculates or optimises all thermodynamic processes in the air conditioning and refrigeration technology over an entire year. In this sense, APESS® is a method for the optimised use of tried and tested components that have been established thousands of times on the market in ventilation and air-conditioning technology. This provides additional security and the guarantee that the energy centres implemented with APESS® work optimally – exactly as calculated – and realise enormous savings potential. To ensure that APESS® can be used to its fullest extent, a team of experienced technicians takes care of the design.
REFERENCES
We create a tailor-made solution for every challenge. Proven components, customised to your requirements. High efficiency always in mind. APESS® innovations are measurable.
APESS® innovations are measurable.
PlanNer?
Discover what APESS® can do and plan a green future with us!
Intelligent systems save time and create safety.
Our software presents complex solutions with maximum transparency and makes every project 100% traceable. The path to APESS® is simple: Only a few key data are necessary to receive a comprehensive system proposal including exact energy costs and CO2 emissions within a few days.
High planning reliability
Guaranteed to be the most efficient solution
Enormous time saving
Permanent support in the planning and implementation process
Survey phase
Transmission of the technical design data of the full air-conditioning units, heating and cooling load as well as the design schemes
Design planning
Developing a design plan with the help of the APESS® software, which at the same time also indicates the energy consumption and savings potential that can be expected upon realisation.
Optimisation phase
Improvements or consideration of special customer requirements such as the use of natural refrigerants or free cooling and simulation of the optimised system.
Tendering phase
The planner receives all documents, including calculated data, HX diagrams and information, in order to be able to make the tender. All documents for funding applications are also included here.