APESS®
Things are sometimes a lot simpler than you think.
This also applies to some extent to APESS® technology. It's not a new invention, or even a finished product. APESS® systems use many more patented processes for the optimised use of tried and tested components in ventilation and air conditioning technology that have proven their worth a thousand times over on the market.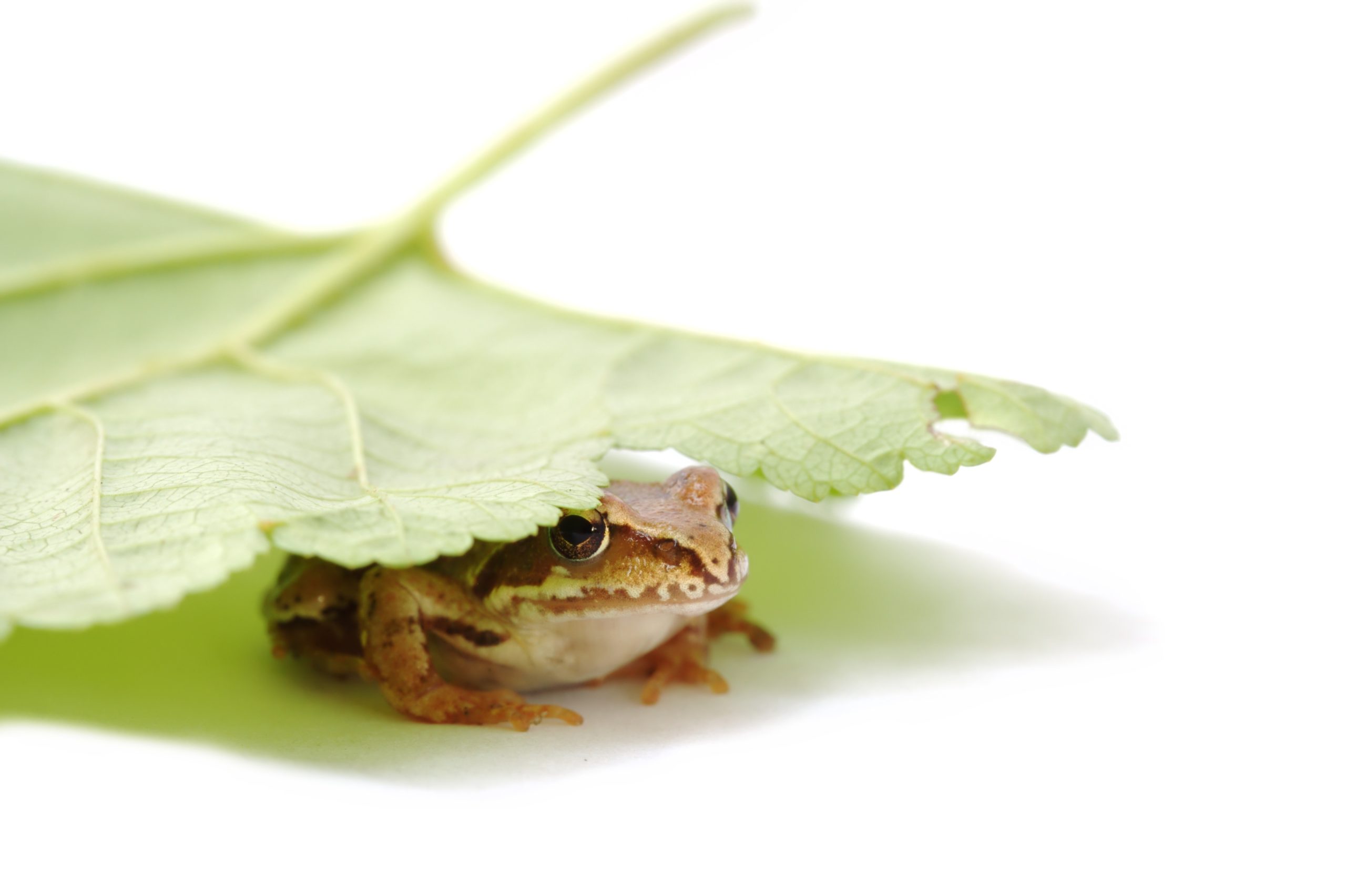 The basic principle of APESS® is both simple and brilliant: heat is extracted from the exhaust air and fed to the fresh air. It is a patented, two-stage heat recovery ventilation technology process, with the APESS® heat pump as a second stage. The APESS® heat pump is used for heat recovery in cold weather, while the cooling unit function takes over in hot weather. Any circuit connect system for local ventilation units, as well as any rotary or plate heat exchanger can be equipped with APESS®, including existing systems. The logic of APESS® fully utilises the energy potential of the exhaust air and thus achieves 100% heat recovery.
The patented, two-stage integral heat recovery process increases the heat recovery performance of all air conditioning systems to the ideal value of up to 100%. 100 %. All essential components of APESS® products – whether individual products or combinations as modules—are patented and thus protected against reproduction.
Method and device for energy recovery
Device for heat recovery in a heat exchanger system
Device for increasing heat output and energy buffering in a heat pump
Device for heat recovery from wastewater
Device for re-cooling heat carriers and working materials from refrigeration technology and liquid coolers as well as cold recovery in ventilation technology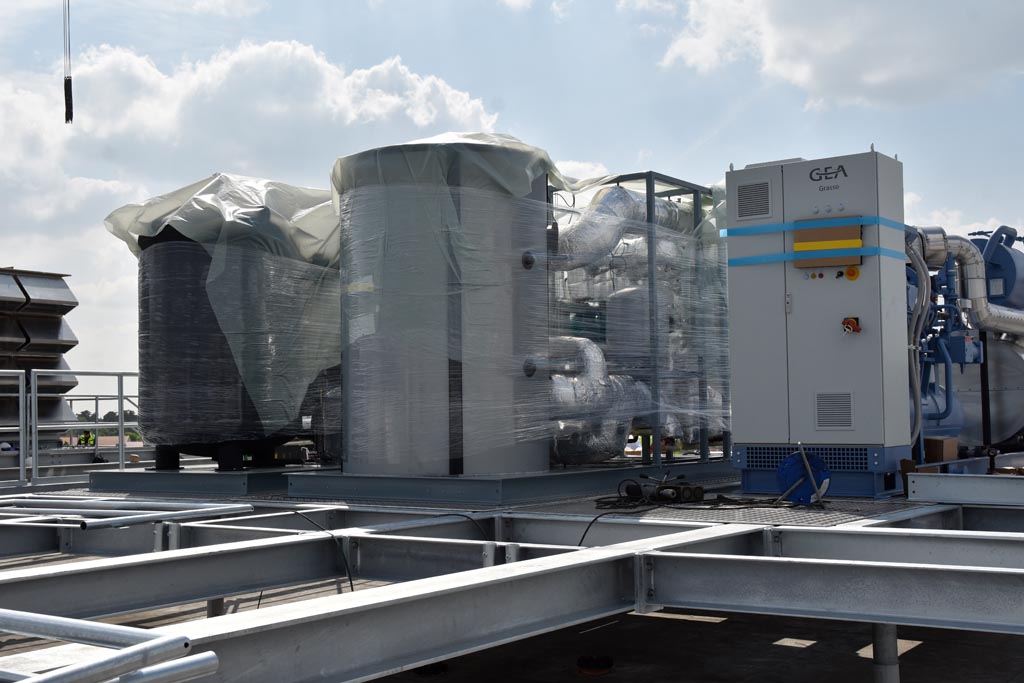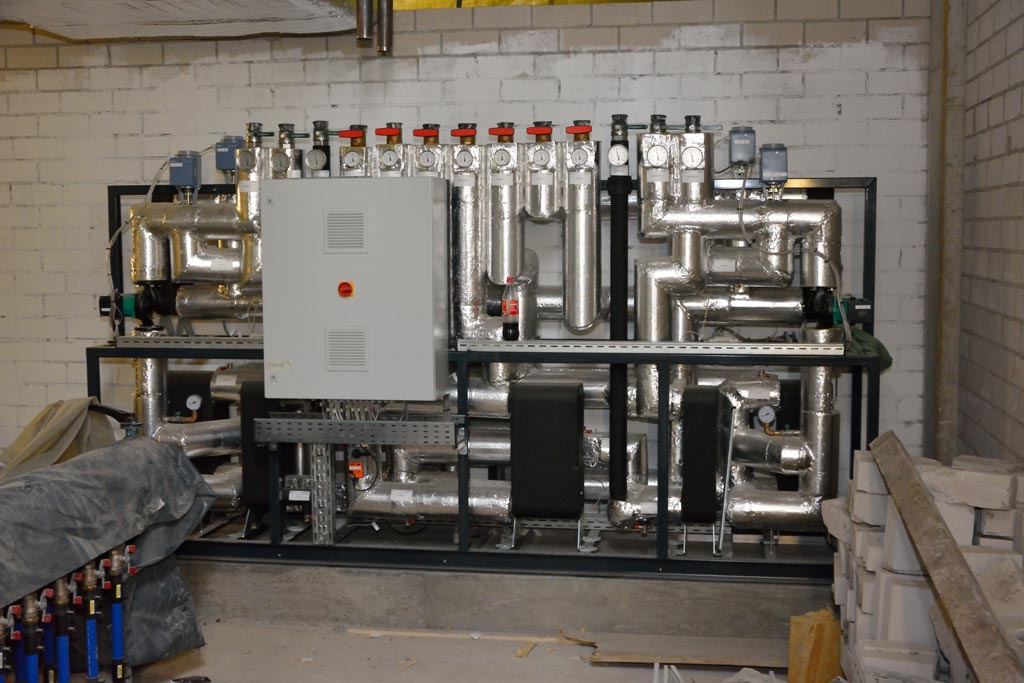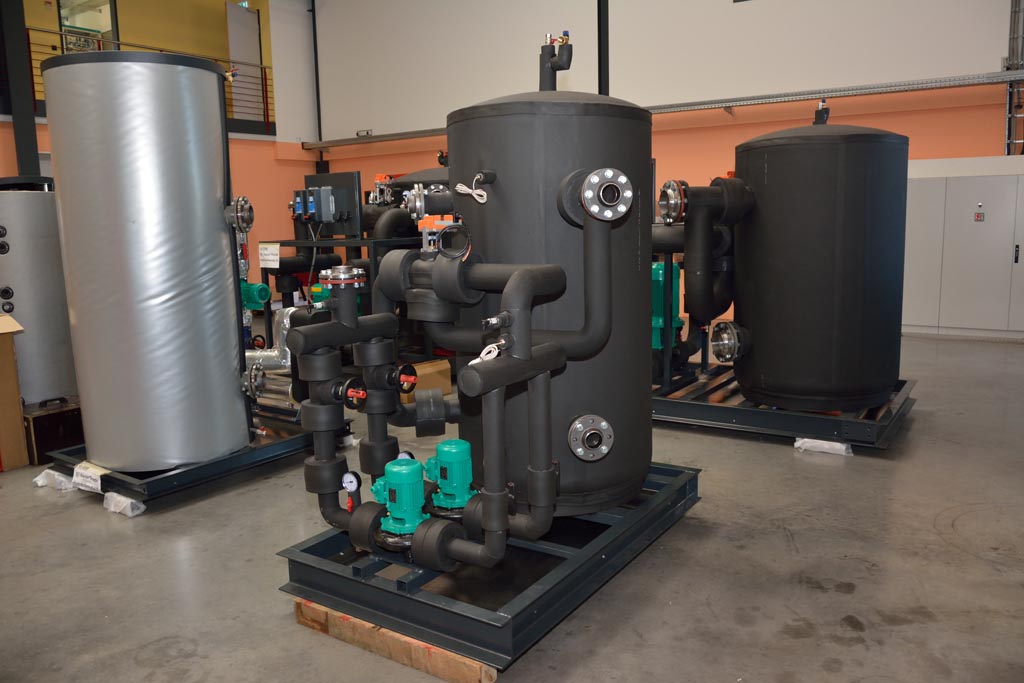 APESS® Energy Management Unit – "EMU"
The EMU is a compact and uniquely optimised circuit connect system with the patented Q-Optimum process for maximum energy recovery. Its patented process excludes measurement tolerances for density and humidity in the air as well as air volume flows, and therefore has impressive, unrivalled accuracy. EMU also takes into account the calculation with condensation in the exhaust air and frost protection at low outside temperatures—another unique APESS® feature!
APESS® hydraulic modules
With APESS® cold and heat transfer modules, the Coefficient of Performance (COP) of the heat pump (see also EER (energy efficiency ratio) and ERP (enterprise resource planning)) is achieved through optimal hydraulics control. These modules are part of the process patent for energy recovery (process and device for energy recovery). The hydraulic module with integrated buffer is also part of the patent and ensures optimal use, minimum operating and idle time of the heat pump. Overall, this minimises heat pump operating costs, extends their service life and reduces CO2 emissions. In order to make this possible, the heat carrier flow temperature is only set to the necessary energy output and the excess energy is temporarily stored in the buffer tank. . If desired, a boiler, solar thermal, biogas, waste heat recovery or other energy generators can be integrated into the hydraulic system. The technology is also extremely flexible: it can be set up as a local system or as a central, integrated system.
APESS® heat pump
APESS® heat pumps are the only ones on the market equipped with a device for controlling heat pump heating power with thermal energy buffering. This overall control (including the refrigeration process) vastly increases efficiency. Thanks to this sensitive control, natural refrigerants such as carbon dioxide (CO2), propane or ammonia can be used. This is a huge plus for environmental protection. Since the "global warming potential" of natural refrigerants is almost zero, they are cheap and readily available.
APESS® desuperheater
With APESS® technology, the temperature of the heat pump after the condenser (heat exchanger) can be brought to a higher temperature, as the medium in the desuperheater is and remains gaseous. This means that cooling can start from a higher temperature level.
Hot gas cooling of the refrigerant takes place in the desuperheater, which achieves an optimal COP (COP = 4, at a hot water temperature of 65°C).
In cold weather, for example, hot water can be provided free of charge during the summer months.
APESS® recoolers
APESS® recoolers use their own efficiency process to reduce the air volume flow when recooling heat carriers and working materials in the refrigeration technology. At least one air duct, one heat exchanger and one upstream humidifier are required. The humidifier creates an aerosol in the air flow before it reaches the downstream heat exchanger.
A great advantage – the reduction in the air volume flow rate means that y smaller dry coolers can be used because less cooling capacity is required.
Overall, the efficiency (EER) improves, the acquisition costs are lower and, in Austria, exhaust air humidifiers are 100%-subsidised.
Another highlight is that this APESS® technology enables the perfect combination of CO2 heat pumps with ventilation units because it can ensure that the return temperature to the heat pump is always below 29 °C.
The recooler is patented as a "device for recooling heat carriers and working materials from refrigeration technology and liquid coolers as well as cold recovery in ventilation technology".
APESS® Satellit
Alternative space heating system
The Satellit makes it possible to ventilate, heat and cool individual rooms or entire buildings without any special intervention in the wall architecture. This system is highly suitable for old buildings and is therefore perfect for schools, nurseries and other public buildings. The APESS® Satellit makes it possible to create an efficient and environmentally friendly room climate using heat pumps without major conversion work.

Functions:
supply air heating
supply air cooling (non-condensing)
convection heating
forced air cooling (non-condensing)